Motu patlu | motu patlu ki jodi | motu patlu cartoon
Motu patlu Cartoon : At present, Motu Patlu has become such a cartoon program that is being liked very much all over India. The pairing of Motu and Patlu is very famous in this cartoon. It is often shown in this show that both the friends always get into some big trouble but later they get saved due to their wisdom and luck.
Apart from the characters Motu and Patlu, there are some other famous characters in it, which include Ghasita Ram, Inspector Chingum, and Doctor Jhatka. In this article, we are going to give you important information about all the characters of Motu and Patlu cartoon show.
you can also read this post = PM Kisan status
About Motu Patlu Jodi Cartoon (About Motu Patlu Cartoon)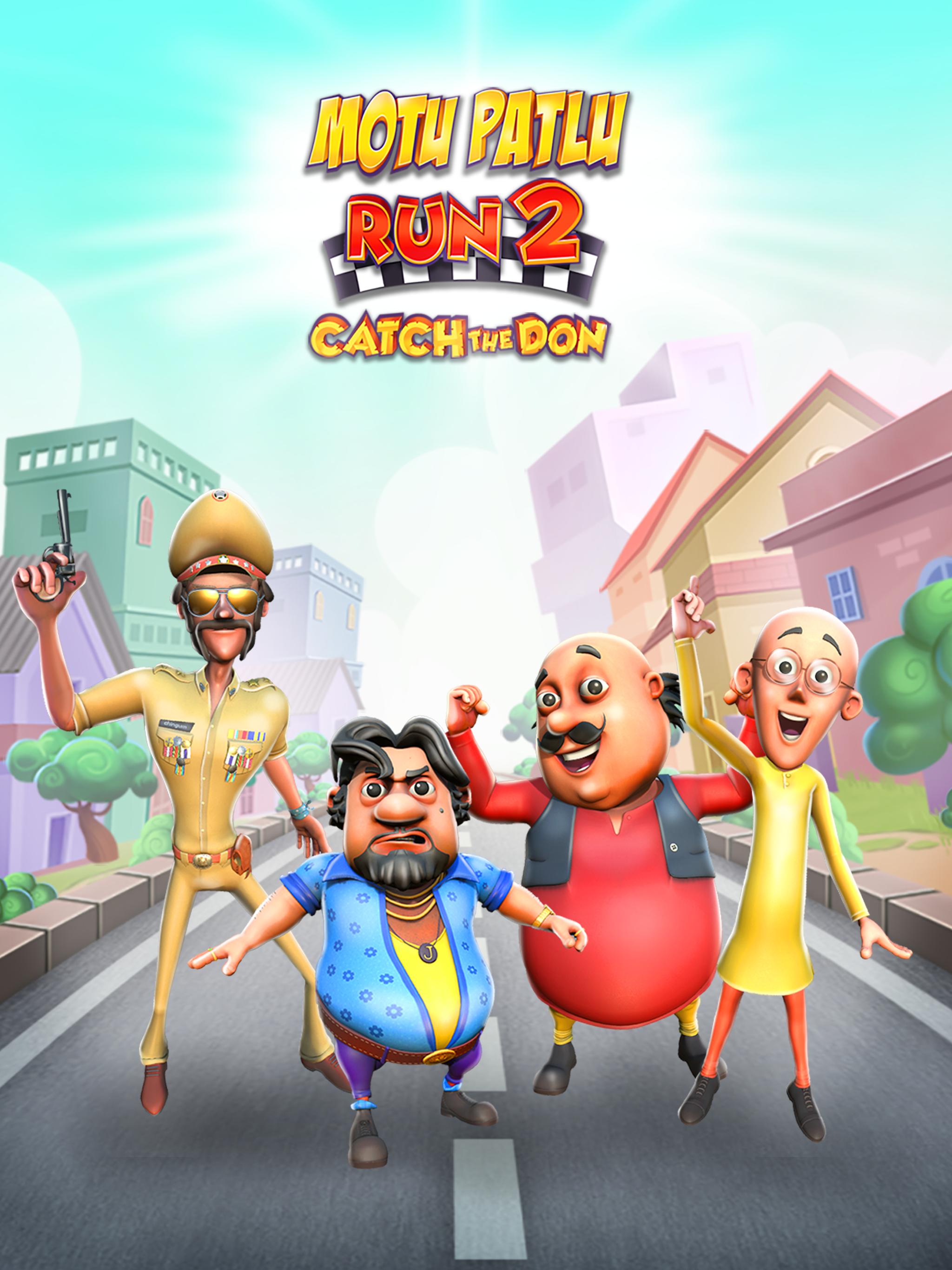 The name of the director of the Motu Patlu cartoon show comedy series is Suhas D. Kadavu. This show is shown in the Hindi language. The pair of Motu Patlu is produced by the cartoon show Deepa Sahi and Anish JS Mehta, while the theme song of the show is composed by Sandesh Shaandilyaa. Its opening theme song and ending theme song "Motu Patlu Ki Jodi" is sung by famous singer Sukhwinder Singh. This cartoon show is broadcast in Hindi (Original Version), Kannada, Tamil, Telugu, Malayalam, Bangla, Marathi languages. Below we are going to give you some important information related to the show from Motu Patlu Cartoon.
Producer: Deepa Sahi and Anish JS Mehta
Producer Company: Maya Digital Studios, Viacom18
Author: Neeraj Vikram
Broadcasting Channel: Nickelodeon
Audio Format: Dolby Digital
Picture format: 1080i
Original Release: 16 October 2012
Story Based : Motu Patlu (Lotpot Magazine) Story written by Kripa Shankar Bhardwaj
For your information, let us tell you that the broadcast of the Motu Patlu cartoon show is not only in India but also in countries like Indonesia, Nepal, Bangladesh, and Pakistan. Apart from this, the broadcast of this show was also done in Sri Lanka on TV Derana in 2016, while soon its broadcasting is going to start in Vietnam as well.
Read this post = Rangoli for Diwali | Rangoli Design
Story of Motu Patlu ki jodi Cartoon Show Plot:
The story of Motu Patlu's show revolves around two friends Motu and Patlu living in Furfuri Nagar and their daily activities. These two often get themselves into some trouble and later get saved by luck. In the show, Motu is very fond of samosas and tries to steal them from the shop of a person named Chaiwala, who makes the best samosas in town. Motu is a little weak in both the friends, which often creates some problem or the other. On the contrary, Patlu is very clever and always tries to stop this problem.
The show also has characters like Ghasitaram, Dr. Jhatka, and Chingam. Ghasitaram sometimes misguides and deceives Motu-Patlu by showing them the strange gadgets of Dr. Jhatka. After eating samosa, Motu gets temporarily more energy and strength. Both the friends live in a hut, while in the new edition they live in a flat called Furfuri Apartment.
The main villain of this series is a criminal named "John the Don". He, along with his two big but weak and dumb operatives No. 1 and No. 2, steal people's money and jewelry and create havoc in Furfuri Nagar. John intends to become a don. But Motu and Patlu often spoil his intentions and ruin all his plans. In some episodes of the show, John the Don tries to harm Dr. Jhatka by stealing his latest gadgets and using them against Motu and Patlu, but in the end, they manage to defeat him.
you may read this also = picashow
Motu Patlu Characters:
Motu: Motu is one of the two main characters in this story who is quite fat. He likes to eat samosa. By eating samosa, a different type of energy comes in him and he is able to fight with his opponents. Motu's best friend is Patlu. Motu often gets Patlu into trouble due to his stupidity. Later, both of them are saved by their wisdom and luck. Motu's tone of voice is influenced by Dara Singh's.
Patlu: Patlu looks very lean physically and he likes to drink tea the most. Patlu is very clever that is why he is often seen giving advice to the residents of Motu and Furfuri Nagar. He often defeats John the Don single-handedly but is frequently killed by his henchman No. His dialogues 'Idea!' and 'Motu Kuch Karo' are quite famous.
Dr. Jhatka: Doctor Jhatka is a friend of Motu and Patlu who is always inventing something new. Doctor Jhatka's best friend is Ghasitaram who often harass Motu and Patlu.
Ghasitaram: In this show Ghasitaram appears in the role of a photographer who loves to eat Rasgulla. Apart from this, his dialogue 'Mujhe 20 years of experience' is quite famous. He often talks in a Bengali accent.
Inspector Chingam: Inspector Chingam is a police inspector of Furfuri Nagar police station, who is very fond of eating idli. He is a big fan of Rajinikanth and hence has a South Indian accent in his voice. It has two constables Hera and Pheri who accompany it. He is also a friend of Motu and Patlu, who also helps them from time to time.
John The Don: John the Don is a thief who dreams of becoming a Don. But the pair of Motu and Patlu periodically spoil his plan and catch him and hand him over to Inspector Chingum. That's why he always keeps planning against Motu and Patlu and keeps thinking of getting her out of the city. His dialogue "John Banega Don" is quite famous.
---