Rangoli Design | Rangoli for Diwali in 2022
Diwali Rangoli Design: Hello friends, Diwali is considered to be the biggest festival among Indian festivals. Everyone waits for this festival. This day is considered to symbolize the victory of light over darkness. On this day Lord Shri Ram returned to Ayodhya after killing the demon Ravana and completing his 14 years of exile.
In this joy, the people of Ayodhya had decorated the entire Ayodhya city with lamps and colors in the joy of the arrival of Lord Shri Ram. Everyone painted their houses with new colors and decorated the houses with rangolis and lamps.
On this day, along with the happiness of the arrival of Lord Shri Ram, Maa Lakshmi is also worshipped. Worshiping Maa Lakshmi is wished for happiness and prosperity.
Diwali Rangoli Design images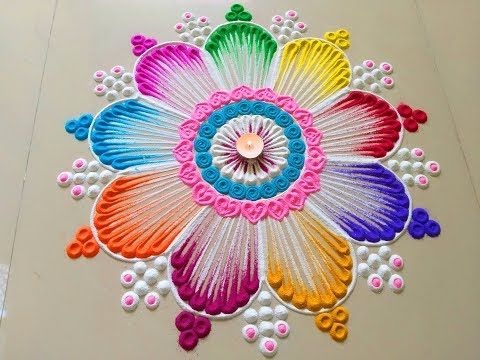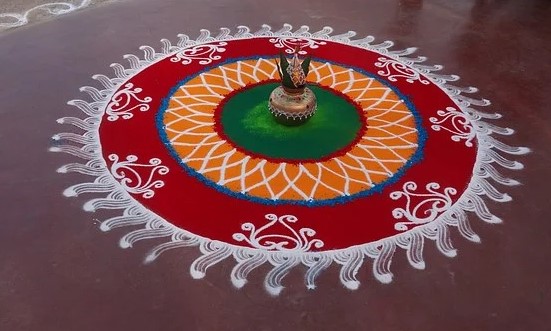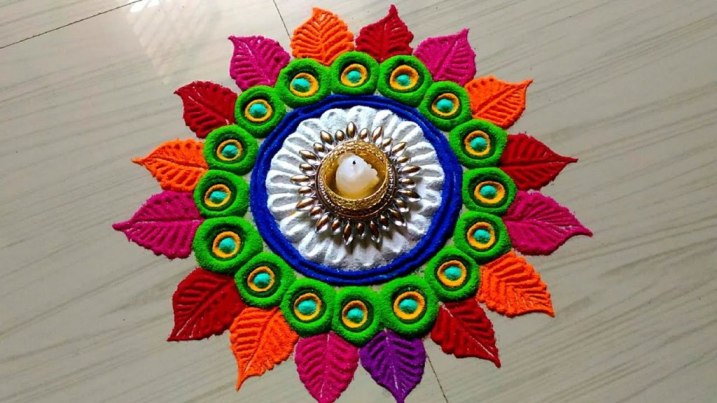 Diwali Rangoli colours
Rangoli Kolam Designs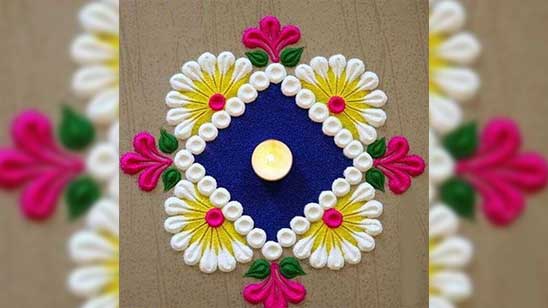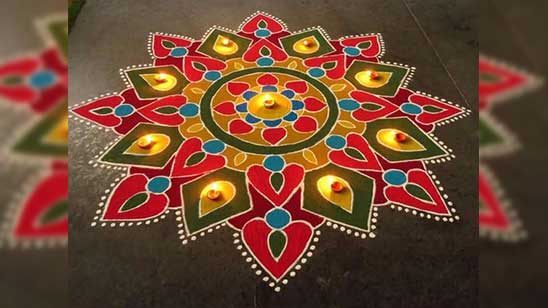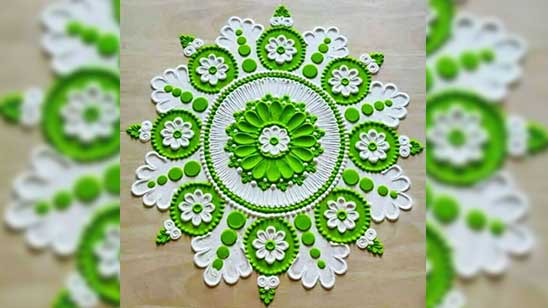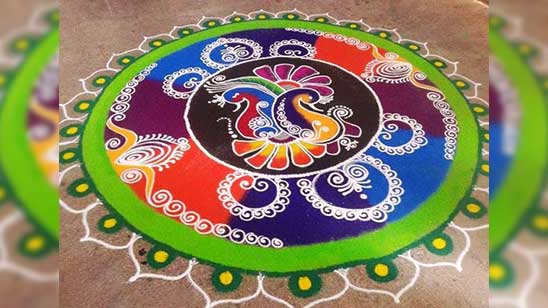 Diwali rangoli design simple and easy
Simple Diwali Rangoli Making Tips: त्योहारों पर रंगोली बनाने की परंपरा भारत में काफी पुरानी है. हालांकि कई बार त्योहार पर हम बहुत व्यस्त रहते हैं और समय की कमी होती है. ऐसे में आप इन सबसे सिंपल रंगोली के डिजाइन से अपने घर को सजा सकती हैं.
diwali rangoli unique design
Rangoli With Dots
Rangoli is a cultural tradition in our India, in which different types of rangoli designs are made, in which the rangoli of dots is very important, so today we give you information about some such best rangoli so that you can make your own through dots. Rangoli can be given an attractive look, it is made through many types of colors.
Eg. of doted rangoli design for Diwali
Diwali Rangoli with flowers
Rangoli made of colorful colors and flowers is made to welcome Maa Lakshmi. Chemicals are also used in making Rangoli colors. If you do not have the option of making Rangoli with natural colors, then you can make Flower Rangoli to protect the environment and save time. See here, easy designs of flower rangoli…
Eg. of flowers rangoli design
Mandana rangoli
This is also called Mandana and a form of this is Rangoli. In India, Mandana is specially made on Holi, Deepawali, Navdurga festival, Mahashivratri, and Sanja festival. Mandans are considered to be symbols of Sri and prosperity. It is believed that in whose house its beautiful marking keeps happening, Lakshmi resides there permanently.
Eg. of mandana rangoli
View More : Best Old Songs list of 1990's – playlist & Download